Duration: 5 Days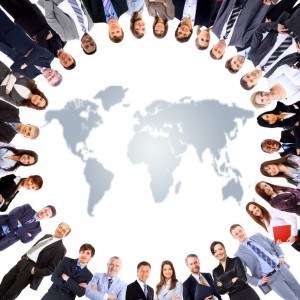 Investment: £2595
Location: London, Pall Mall
Dates:  February 2018; August 2018
PROGRAMME OVERVIEW
Successful leaders know their strengths and weaknesses, accentuating the former and minimising the latter. Whether, as a senior leader, you are leading a large multinational organisation or creating a high performance team the Advanced Personal Leadership Programme will help enhance your leadership capability.
The Advanced Leadership Programme is a hands-on programme that is profoundly challenging. It takes you on a significant professional and personal journey that increases your understanding of what 'leadership' encompasses, developing your leadership skills and how to use these to inspire outstanding performance in a team or organisation. It also challenges you to think about how you see yourself as a leader.
The programme delivers a high impact experience for leader-managers that connects grounded, evidence-based practice with the use of Harvard organisation case studies employing our SCART methodology. Throughout the programme, you will be able to use the learned critical analysis and insight which can be applied through a 360° review of leadership through differing scenarios. Participants also receive a TI DISC personality profile that provides an accurate insight into their professional work style.
WHY CHOOSE THIS PROGRAMME?
Enrich your knowledge and learning experience of leadership through case studies, exercises, group discussions, critical incident analogy and reflection
Gain a deep awareness of your own leadership style and define what successful business leadership looks like to you
Real-world relevance- programme content is uniquely based on relevant research and case studies of leadership in various scenarios.
Join a group of senior executives/managers in a dynamic business forum, where dialogue and structured debate challenges, stimulates and inspires
Learn from leading faculty- internationally recognised as business experts.
Return to your workplace with the skills and inspiration to build and lead a responsive and resilient organisation that is ready for the future.
Enhance your full potential as a business leader using the latest thinking
CORE CONTENT
Examine the construct of leadership and its practical application in organisations
An appreciation of different models of leadership and their origination
The context of leadership with regard to strategy, decision making, organisation performance, ethics, innovation, talent management, stakeholder relationships, change and the challenges faced across each
Selected case studies of leadership in different situations
Explore your unique leadership characteristics through a TI DISC personality profile assessment and one-to-one feedback
KEY LEARNING BENEFITS/IMPACT
Deeper understanding of leadership as a multidimensional construct
Access to the latest research on leadership to enhance your capability to build and lead an organisation in an engaged and dynamic manner
Greater appreciation of leadership challenges and how to address them effectively
Identify your organisation's leadership capabilities and 'capability holes' and its capacity to adapt/change where necessary
Increased confidence in your ability to lead teams and your organisation
Acquire the knowledge necessary to prevent being derailed as a leader
Develop increased self-awareness through cutting-edge personality profiling and feedback
Understand your current leadership strengths and weaknesses and build on them
Takeaway invaluable insights of successful and unsuccessful leadership approaches and the organisational dimensions of leading change and shaping a performance-oriented corporate culture
WHO IS THE COURSE FOR?
Participants on the programme include:
Senior executives, including CEOs and board members responsible for strategy execution in organisations or who have responsibility for the delivery and implementation of strategic change projects and programmes
Managers from all functions, organisation sizes and industry types who have, or will have, people management responsibility
Managers or general managers of a business unit or part of the management team who are interested in a deeper understanding of facets of leadership and the challenges in organisation settings
Professionals managing projects that cut across different business units
Regional directors or country managers
Heads of multiple business units within an organisation
C-suite executives of mid-sized organisations
For any question relating to the programme please contact our admissions team on 0207 887 6108 or e-mail admissions@VaLBS.com.