Executive education with a difference.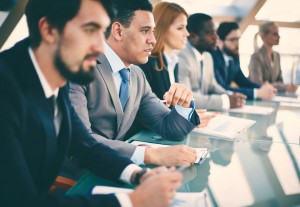 Short programme. Big experience.
VaLUENTiS Business School (VaLBS) offers innovative, highly challenging yet practical programmes to meet both organisation and individual needs in general management and leadership.
Covering strategy, marketing, finance, leadership, talent management, employee engagement, entrepreneurship and organisation performance these learning centred programmes enable participants to takeaway learning for immediate impact in an organisation as well as developing individual/team capability.
Our recognised business faculty, as advocates of the Harvard case method, combine the highest teaching quality with practical business expertise and knowhow to produce a truly unique encounter that equips those attending with renewed energy, inspiration and confidence. Our programmes offer a peer network sourced from different disciplines and sectors from industry to help delegates evaluate practical, real-world issues facing modern organisations and the challenges faced by today's leaders and managers.
Note that all open programmes can be replicated and delivered in-house to clients, whether standard or customised at much reduced cost. Browse the list of programmes below, download our portfolio brochure or call us (020 7887 6108) to discuss what VaLBS can do for you and your organisation.
Welcome to the future of executive education.
STRATEGIC CLARITY & EXECUTION PROGRAMME
STRATEGIC MARKETING CLARITY & EXECUTION PROGRAMME
STRATEGIC TALENT MANAGEMENT CLARITY & EXECUTION PROGRAMME
STRATEGIC EMPLOYEE ENGAGEMENT SIX PILLARS BOOTCAMP
MASTERING ORGANISATION PERFORMANCE & MEASUREMENT BOOTCAMP
FINANCE & ACCOUNTING FOR MANAGERS BOOTCAMP
THE NEW VENTURE DEVELOPMENT BOOTCAMP