Duration: 5 Days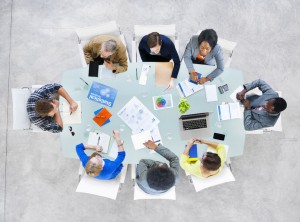 Investment: £1995
Location: London, Pall Mall
Date: November 2018
PROGRAMME OVERVIEW
All organisations operate some form of performance measurement 'system' that is designed to assist with meeting and managing strategic objectives down through to the level of individual operational delivery.  However the capability of organisations to possess a fully working world class 'system' that optimises performance and performance evaluation is a much under-rated challenge.
Alongside the successes and partial successes are many war stories of failed or abandoned projects. In fact, too many organisations suffer from a 'half-working' or compromised system that impacts on operating culture or distorts organisational behaviour whether through inadequate target-setting, performance-reward linkage and/or inadequate metric-analytic reporting. Well-designed performance measurement and management plays a key role in successful change initiatives as well as providing a mean of maintaining strategic and operational relevance in a dynamic business environment whether in the private, public or NFP sectors.
Added to this is the emergence of 'big data' which provides potential opportunities to leverage insightful decision-making and subsequent performance though this should not over-ride the 'measurement basics' organisations should already be utilising. Masterful knowledge of successful performance and measurement and its implementation is both art and science and is under-represented in many organisations from a practitioner/expert perspective.
Mastering Organisation Performance and Measurement Bootcamp is a practical, intense programme for managers and directors who want to increase their knowledge of the science of organisation performance and measurement as a means of importing successful tools, techniques, approaches and 'nous' into their organisation. The programme delivers a high impact experience that connects grounded, evidence-based practice with the use of Harvard organisation case studies employing our SCART methodology. Throughout the programme, participants will also be able to use the learned critical and systems thinking, approaches and insight to assist with subsequent organisational implementation.
WHY CHOOSE THIS PROGRAMME?
Enrich your knowledge and experience of organisation performance, performance measurement and management through case studies, exercises, group discussions, critical incident analogy and reflection
Gain a professional understanding of the science and art of measurement
Real-world relevance – programme content is based on relevant research and case studies of organisation performance in various scenarios
Join other managers in a dynamic business forum, where dialogue and structured debate challenges, stimulates and inspires
Learn from leading faculty – internationally recognised as business experts
Return to your workplace with the skills and knowledge to change/enhance your organisation/current area of operations
CORE CONTENT
The concepts of performance, measurement and intellectual capital
Strategic measurement frameworks
Thinking in systems and system dynamics
Strategy Maps and performances scorecards
Designing appropriate performance measures
Performance management and performance improvement approaches and challenges
Targets, risk and reward/remuneration
Cause-effect and correlation
'Big data', 'Little data', metrics, analytics and informed decision-making
Financial, customer, human capital and supply chain reporting
Operational measurement tools and techniques
The context of operating culture influence and challenges to change
KEY LEARNING BENEFITS/IMPACT
Understanding the multidimensional aspects of organisational performance and measurement
Creating/clarifying alignment across the organisation through good performance measurement design and implementation
Effective performance management approaches
Improved skill in analysing and interpreting organisational data and analytic information
Increased ability and understanding in creating and applying metrics and analytics
Ability to make more informed decisions in both strategic and operational areas
The ability to create/clarify strategy maps to communicate strategic direction
An understanding of how performance measurement guides strategy execution
The benefits and limitations of using balanced scorecards
The importance of effective target setting in performance improvement
Identifying and overcoming operating culture barriers to learning and change
Benchmarking and its limitations
WHO IS THE COURSE FOR?
Participants on the programme include:
Directors and managers who are responsible for implementing strategy, creating/clarifying scorecards or developing their organisational performance management system and/or need to improve their knowledge to manage their business areas more effectively
Managers from all functions, organisation sizes and industry types who have, or will have, general budget responsibility
Managers or general managers of a business unit or part of the management team who are interested in a deeper understanding of organisation performance and measurement
Management specialists from a diverse range of backgrounds and industry sectors, including marketing, operations, human resources and project management who have responsibility for performance management and improvement projects
Please note: at the request of the faculty, we are unable to admit external management consultants into the program at this time.
For any question relating to the programme please contact our admissions team on 0207 887 6108 or e-mail admissions@VaLBS.com.