DURATION: MBA = 12 months/EXEC MBA = 24 months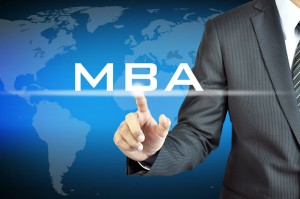 INVESTMENT: £7,995
LOCATION: LONDON, PALL MALL
DATE: MBA, Jan – Dec 2018; EXEC MBA, Jan – Dec 2019
COURSE OVERVIEW
Success as a manager and business leader depends not just on what you know but how you apply what you know. There is learning and then there is the VaLBS learning experience.  Our flagship 12 month MBA programme, alongside the 24 month part-time Executive MBA, will provide you with one of the most advanced and practical foundations in understanding the world of business.
The VaLBS MBA is at the cutting-edge – designed for the executives of today and tomorrow – a unique blended learning programme, combining grounded  theory with the latest evidence based research and practical insight driven by Harvard case method teaching backed up with VaLBS SCART learning methodology.
Our unique all-year-round calendar allows you to combine studying for our MBA with your family and work commitments. The programme is designed to suit your lifestyle and study preferences – the programme is delivered in what we call compressed block format – complemented by remote study from home/office in between classes. The VaLBS MBA has a set curriculum of 16 modules of the most relevant subject areas – each carefully integrated to complement one another.
CRITICAL THINKING & DECISION MAKING
STRATEGY AND STRATEGIC MANAGEMENT
STRATEGIC MARKETING
GOVERNANCE & ETHICS
FUNDAMENTALS OF MANAGEMENT
LEADERSHIP & ORGANISATIONAL BEHAVIOUR
BUSINESS & MANAGERIAL ECONOMICS
FINANCE & ACCOUNTING
STRATEGIC OPERATIONAL MANAGEMENT
TALENT MANAGEMENT & EMPLOYEE ENGAGEMENT
STRATEGIC SERVICE MANAGEMENT
INTERNATIONAL ENTERPRISE & GLOBAL MANAGEMENT
NEGOTIATION MANAGEMENT
INNOVATION & NEW VENTURES
MEASUREMENT & ANALYTICS
ORGANISATION PERFORMANCE
CRITICAL THINKING & DECISION MAKING
This fundamental module explores the basic tenets that can guide a manager to critically examine existing evidence and/or research that underpins the decision-making process.  To this end, students learn the core principles and techniques of critical thinking, alongside related soft systems thinking methodology and problem-solving tools and techniques that are required for most organisational issues; whilst negating challenges such as incomplete information, uncertainty, risk and groupthink.
Students are also exposed to certain basic statistical tools used in analysing/interpreting data relationships, for example regression, correlation, causation, bias, and decision trees that help to understand problems with more clarity. Finally, students explore standards for high-quality judgment and decision making and how easily managers may fall short of these standards in various ways, and how decision making can be improved using real case study examples.
STRATEGY & STRATEGIC MANAGEMENT
This module offers students the "essential" tool-kit for understanding business strategy and the strategy process – the key ideas, concepts, and tools that are necessary to successfully exercise strategic management. The course explores the various concepts and methodologies that distinguish competitive advantage through competitor differentiation, whether profit seeking or otherwise in varying industries.
Students will be able to analyse and understand an organisation and its external competitive environment, including the cultural, political, technological, legal and ethical dimensions; assess an organisation's internal value-creating activities and processes, the building of strategic capabilities, and identify/evaluate appropriate strategic options on current and future performance.
Students also explore the important maxim that strategic analysis and strategy formulation are only as good as the ensuing strategy implementation in creating value/sustainability. Strategy implementation is a key challenge for all organisations, and thus the balancing of strategic and operational goals, together with appreciating the interconnectedness of strategy, structure and systems along with performance measurement is extremely important. By the end of the module, students will be able to demonstrate a high level of ability and skill in strategic thinking, strategic analysis, synthesis and decision-making.
STRATEGIC MARKETING
This module will introduce students to key marketing concepts, models and frameworks which will be applied to a range of business situations. Students will be presented with a strategic perspective of marketing, understanding the needs and wants of customers and clients as a guide to direct the organisation.
Areas of study include:- assessing and evaluating market research, identifying and segmenting target audiences, consumer behaviour, product positioning and portfolios, distribution channels, CRM, brand equity, advertising, promotion, pricing, new product development, product life-cycles and value capture as well as the potential for trade-offs across the 'marketing mix'.
The module will also enable students you to critically analyse the decision-making process of risking and allocating scarce organisation resources in the search for a competitive advantage in various scenarios, whilst evaluating the organisation-wide implications of being a market-oriented organisation and its impact on management and business performance.
GOVERNANCE & ETHICS
This module provides students with an advanced understanding of enterprise governance (public and private) and common ethical issues/dilemmas relating to organisations and corporate social responsibility using a range of real world case studies.  The course assists students in understanding governance structure such as the composition and role of the board and how relationship imbalances can create systemic risk, the key mechanisms for maintaining accountability, shareholder-manager agency issues and the use of incentives to maintain control.
On the ethics side, students develop analytical reasoning of ethical considerations to identify and weigh competing ethical concerns in managerial decision-making. This is expanded to take account of the broader context of reputation management and consequences of decisions made by managers. This is particularly important as organisations with strong reputations gain competitive advantage in labour and financial markets, consumer propositions and supply chain effectiveness. However, erosion of reputation can have the opposite effect and thus senior management's consideration of reputation and its impact on day-to-day judgments is also explored. Students will be exposed to a range of tools for the analysis of perceptions related to reputation.
FUNDAMENTALS OF MANAGEMENT
"You have to know the past to understand the present." Carl Sagan
This module provides students with a primer on underpinning management thought in terms of concepts and practice in organisations – retracing modern management developments over the last hundred years. A chronological review is undertaken of the management 'giants', their contributions and legacies that persist, alongside the myths and misinterpretations that continue to 'infect' management thinking today. A number of case studies are used to apply, contrast and compare the models and theories and their enduring relevance.
LEADERSHIP & ORGANISATION BEHAVIOUR
This module provides students with a thorough understanding of what effective leadership and organisation behaviour are and what difference they make.  The course assesses roles and behaviour of the people, providing an understanding of the complexity of organisations and introducing key issues in contemporary management, drawing on critical evaluation of competing leadership/management theories and empirical research/ evidence.
The module furthers student understanding of organisation design and change, culture and values, power, politics, capabilities, individual /team dynamics and performance through the application of different models and frameworks and real world case studies.
BUSINESS & MANAGERIAL ECONOMICS
This module will provide students with the depth and rigour to understand and evaluate organisation/market behaviour and performance in real world scenarios. Topics include the rationality of human behaviour, group behaviour and 'prisoner dilemma' scenarios, Maslow's hierarchy, human capital, decision rights and the application and challenges of Incentives/compensation in organisations.
The course scrutinises the theory of the firm and transaction costs, firm production and decision-making/risk, market supply/demand and price elasticity, industry monopolies, corporate governance, the principal-agency problem, property rights and cost-benefit analyses. Students will also learn the logic of market interaction, business opportunities and strategic behaviour.
FINANCE & ACCOUNTING
This module covers the topics of financial accounting, management accounting and finance and their application to real business situations. Students will be provided with a thorough understanding of company accounts and financial statements; how they are construed and how to interpret them as well as classifying and accounting for different types of costs.
Further, students will learn how to conduct break-even analysis and appraise the importance of effective management of working capital and the cash operating cycle. The course also introduces students to finance ratios, using Dupont decomposition techniques to assess comparable firm performance, .forecasting methods, the time value of money, the opportunity cost of capital, capital structure theory, and risk-return analysis and the application of these concepts in different approaches to valuing a business. Further valuation techniques are explored, for example, WACC, APV, multiples, and real options and value enhancement through discounted cash flow models, EVA and CFROI and the use of multiples.
STRATEGIC OPERATIONS MANAGEMENT
This module will help students develop a practical knowledge and skills base of strategic operations management including its key concepts, and main tools and techniques used across a variety of organisations contexts. Students will learn to evaluate the critical issues faced by organisations, and, by using a systemic approach, look to solve a range of operating management problems, viewed from both the perspective of the general manager and operations specialist.
The toolkit includes the use of factory physics, i.e. production process and bottlenecks, batching, capacity planning, scheduling, inventory, Six Sigma, and lean, supply chain and quality management. The module is also designed to enable students to align delivery system and process design to the strategic requirements of the organisation and thus maximising value.
TALENT MANAGEMENT & EMPLOYEE ENGAGEMENT
The module provides an understanding of strategic approaches to managing people and an awareness of a range of issues which have strategic significance for talent management in organisations. Students will develop the ability to apply models and frameworks within a global context on topics such as resourcing/onboarding, job roles and decision rights, performance, reward, values, culture, capability and development, succession and workforce planning/downsizing.
The course also focuses on the design of organisations and the role and importance of line managers in optimising individual and team performance through effective employee engagement and the challenges and issues that constantly appear in the work environment. The concept of employee engagement is explored to provide an in-depth understanding.
Students will be able to critically review how different business strategies influence the choice of people management strategies, structures and processes and how the role of the HR function can impact on successful people management across the organisation, or not.
STRATEGIC SERVICE MANAGEMENT
This module provides students with an understanding of service management with an integrated approach to the three core strands: customers, employees and service operations. Students will be exposed to key concepts, tools and techniques looking at a variety of organisations in real world scenarios and learn to appraise the challenges and issues faced by service organisations. Again, by using a systemic approach, students will look to solve a range of service delivery designs and management problems.
The toolkit includes service definition and strategy, quality and customer experience, supply/demand and waiting lines, Six Sigma, productivity, performance, supply chain and quality management. The module is also designed to enable students to align service delivery system and process design to the strategic requirements of the organisation.
INTERNATIONAL ENTERPRISE & GLOBAL MANAGEMENT
This module deals will give students an insight into the variety of issues and challenges faced by managers of firms with international operations, particularly in how to reconcile the competing dimensions of local adaptation and global integration allied to the differences in national and operating cultures and behaviour.
Students are introduced to a number of key frameworks that are applied in developing strategies for international expansion as well as strategies for managing complex operations across national, regional and global markets. The course also explores how multinational corporations (MNCs) handle the complexity of international markets and the capacity to successfully manage issues related to international business strategy in the wider macroeconomic environment.
The course also provides students with means to critique the importance and implications of national and international macroeconomic trends and forecasts as a basis for strategic decision making. The global case studies in this module also draw on themes from other modules in an integrated manner providing students with real world complexity.
NEGOTIATION MANAGEMENT
This module will develop student understanding of the principles, strategies, and tactics of effective negotiation and professional relationship management through exposure to various management case scenarios. The emphasis will be on integrative approaches to negotiation where parties aim to reach mutually satisfactory agreements by identifying and creating sources of mutual value, and establishing fair standards to distribute this value.
The course will equip students with the knowledge, understanding and skills to manage the negotiation process at both tactical and strategic levels, whilst also learning to critically analyse a conflict and recognising and avoid common barriers to effective negotiation. Organisational, behavioural and psychological elements are studied together in terms of improving negotiation effectiveness whilst acknowledging these same considerations constrain choices and actions in specific contexts.
INNOVATION & NEW VENTURES
The management of innovation is one of the most important and challenging aspects of modern organisation. This module describes key concepts and issues in innovation how it can be managed using leading-edge tools and techniques whilst also solving key challenges that organisations and/or teams face. The course will equip students to understand the main issues in innovation management including new products, services and new/disruptive business models at both strategic and operational levels.  The course provides evidence of success of different approaches based on real-world examples and experiences of a variety of international organisations from around the world.
This module also includes a natural follow-on in terms of new venture formation and entrepreneurship, underpinned by real life case studies. Students will understand the life cycle of an entrepreneurial venture, from defining the opportunity and chosen business model, through to business growth stages and 'exit'. Students will gain a rigorous appreciation of new venture creation and management in challenging environments with the inherent risks and uncertainties that exist. They will also learn of the various types and sources of financing/investment in the context of the entrepreneurial process together with methods and issues of valuation.
MEASUREMENT & ANALYTICS
This module provides students with the ability to understand the context, importance and relevance of organisation intelligence involving measurement and analytics, and the challenges/issues faced. As such, students are equipped with the knowledge and a technical toolkit to solve business problems and obtain actionable business insight across a range of industry sector scenarios, both public and private.
Topics covered include the concept of measurement, benchmarking and its limitations, The 3Es, performance indicators, bounded rationality and uncertainty, data analytics, analytic/metric roadmaps & trees, analytic platforms and the emergence and impact of 'big data'. The course explores analytics across the organisation including managerial, operational, workforce, financial, marketing and retail, social media, and supply chain and students are exposed to a number of descriptive and predictive models.
ORGANISATION PERFORMANCE
This module provides students with an advanced understanding of organisation performance, investigating various strategic models and systems used in organisations across a variety of industries and the challenges faced, in terms of their implementation, relevance, appropriateness and maintenance.
The module will develop critical skills in relation to the selection and use of information for the purpose of organisational performance evaluation and develop the skills necessary to participate in managerial and strategic decision processes. As such, students will gain a technical insight into strategic objectives and critical success factors, strategy mapping, strategic alignment through KPIs, management control and risk, targets and reward, behaviour and performance evaluation, BU linkage and conflict, change implementation and operating cultural issues and implications applied to real world case scenarios.
PROGRAMME LOGISTICS
STUDY HOURS REQUIREMENT: 1800 hours including 508 class based plus online tutorials/webinars
(meets AMBA accreditation requirements)
F2F CLASS DELIVERY: Regular 'compressed blocks' of (1 evening plus 2 day) + 1 x 5 day
METHOD OF ASSESSMENT: Cumulative SCART plus exam
AWARD: MBA (VaLBS)